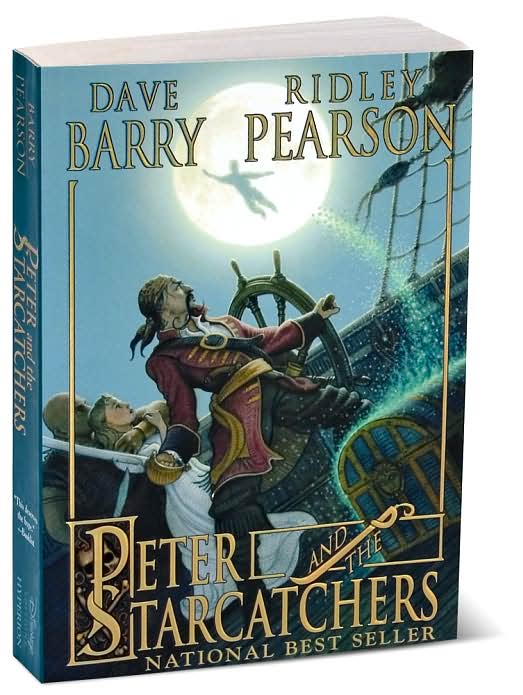 Scrolling through the Children's Literature section, I saw several other Peter Pan stories. I haven't read those, but I enjoyed reading
Peter and the Starcatchers
this past weekend.
It's by two authors, Dave Barry and Ridley Pearson. I haven't read anything by Pearson, but I've enjoyed Barry's humor columns over the years. At the beginning of the book, Pearson thanks his daughter who asked the question: How did Peter Pan meet Captain Hook?
And of course everyone's question: How did Captain Hook lose his hand? You'll have to wait until the end of the book to find out, but in the meantime
Peter and the Starcatchers
is a fun adventure. It opens with an orphan boy names Peter, who is sent away from England on a ship. He meets a girl, Molly, and they become friends. But Peter soon learns that Molly is no ordinary girl and she holds a fantastic secret. And it all has to do with a mysterious trunk that was loaded onto the same ship.
Unbeknownst to Peter, some pirates have learned about the treasure inside the mysterious trunk, and the chase begins.
If you or your children enjoy pirate adventures, this is a great summer book. It's a fun read and as I read it, I thought it would be a great book to read aloud to my children. The descriptions and setting is vivid--definite material for a movie.